Well, no prizes for guessing that this post is going to be about the Northern Lights, or Aurora Borealis. We'd left Vik and were heading back towards the cottage as the kids were getting tired. My intention had been to drop everyone off and then head out if the sky was still clear in the hope of seeing the aurora.
It was already dark, and we hadn't gone very far when out of the car's side window I could just make out a very faint glow arching across the northern sky. I found somewhere to pull over where there was an uninterrupted view and took these photos.
It's hard for me to find the words to fully describe how I felt witnessing such a spectacle. Looking up at the stars has always given me a feeling of being just a tiny inconsequential part of the vast universe. Seeing the sky light up like this though and knowing that most of the people of the rest of the world will never, ever get to see this truly awesome phenomenon in the whole of their lifetimes made me feel incredibly fortunate.
When we got back to our cottage at Hörgsland everyone else was tired and went to bed while I stayed out with my camera. The mountains behind the cottage blocked out most of the action to the North, but there was still a faint glow making the crags stand out from the sky. This image was a 10 minute exposure, which also just how much the stars appear to be in constant motion as a result of the Earth's rotation.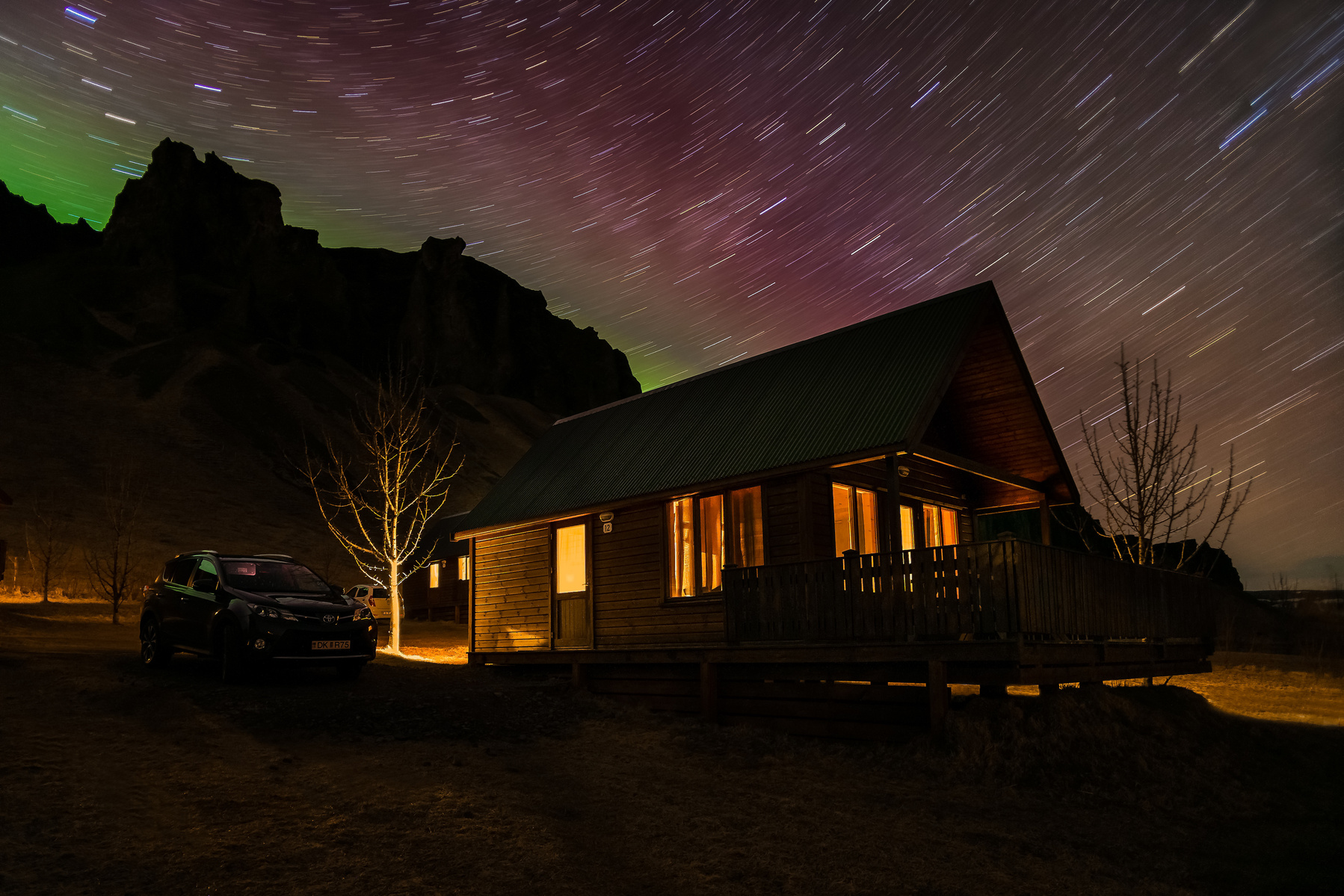 I eventually got back to the cottage after driving a few miles further East at about 2am as the aurora had died down a lot. I wanted to stay out longer in the hope that it would intensify again, but I also knew that the following day would be full on with several planned stops along the 200 mile drive to our apartment in Reykjavik for our final night.
Next instalment…Back to Vik.