Yesterday I was out photographing in Glasgow for most of the day. I took about 1000 shots, most of which were just junk, but I did manage to get this one, which I think you'll agree proves once and for all the existence of alien spacecraft. Now I know what you're thinking - "Yeah yeah, another grainy pic of a hubcap hanging from phone wires taken with something that barely qualifies as a camera".
Well no, not this time. I had my Nikon D5200 & Sigma 10-20mm lens ready & steadily supported on a tripod. In fact there was no need to rush at all as it turned out there was plenty of time & they didn't seem inclined to move anytime soon, so I even used my 9 stop neutral density filter to get an exposure time of over a minute.
With the wide angle lens I was able to get right up close to the nearest one, in fact so close that I had to make a 4 shot vertical panorama to show just how imposingly it towered over me.
I was lucky to bump into a guy who turned out to be a bit of an expert on them. He said that at night they light up & draw thousands of unsuspecting humans inside. He didn't know what happens to them, but he said that various different kinds of sounds can be heard from within. I didn't hang around that long - I've seen Close Encounters of the Third Kind thank you very much.
Prints available in various sizes & finishes, framed or unframed, please contact me for details.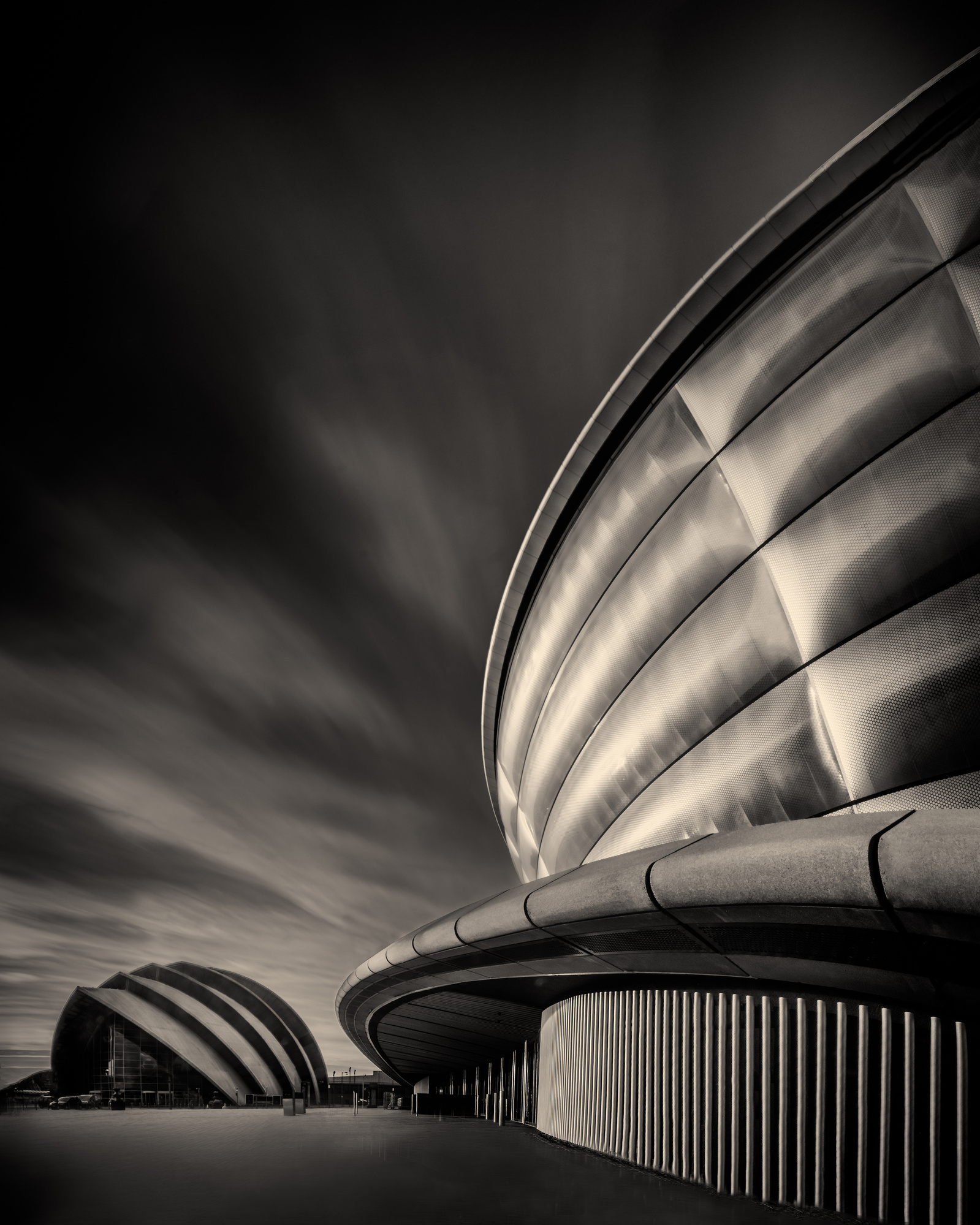 The SSE Hydro & Clyde Auditorium (Armadillo) in Glasgow.