…of Scotland.
We went over to Glenrothes on Sunday for a meal with my daughters. One has recently moved there, the other was up for a visit from England. We decided to stay overnight and have a day out exploring around the East coast on Monday. I was up at 5am as I wanted to have a go at photographing sunrise at the zig-zag pier at St Monans before breakfast.
That photo didn't live up to what I was hoping for. The light and tide weren't right this time, so it's one of those places that's still on my shopping list. I did take a few other shots around the beach there though.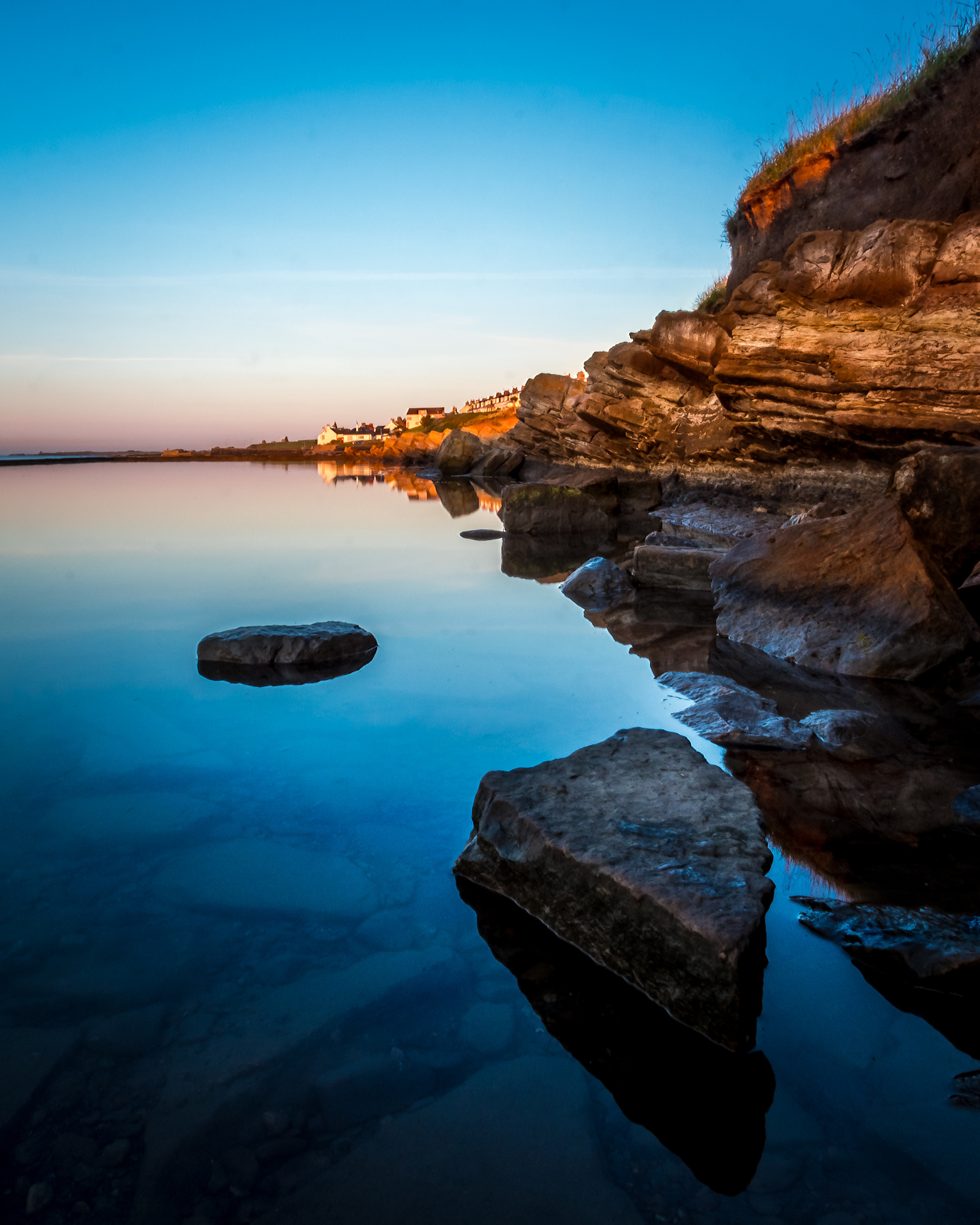 Eileen wanted to go to a craft shop, but the one she had hoped to go to is closed on Mondays, so she picked a couple of others that she wanted to try. We headed to Haddington for another disappointment when the shop didn't live up to her expectations. There seemed to be a pattern developing for the day!
As it was only another 30ish miles away I suggested going to St Abbs as I knew there was a lighthouse there that might make a good subject for a photo. I'd never been to this part of the country before so it was nice to see somewhere new. We didn't actually make it to the lighthouse, but we did spend some time around the harbour watching the sea splashing over the rocks.
I stopped just outside the village when I saw this field of freshly cut hay.
We then headed back towards Linlithgow for another craft shop that Eileen wanted to visit before going back to Glenrothes to pick up Buster the dog and say bye to the family. For a change I took a detour towards Falkirk on the way home to see sunset at the Kelpies. They look great by day, but at night when they are illuminated I think they look even more stunning.