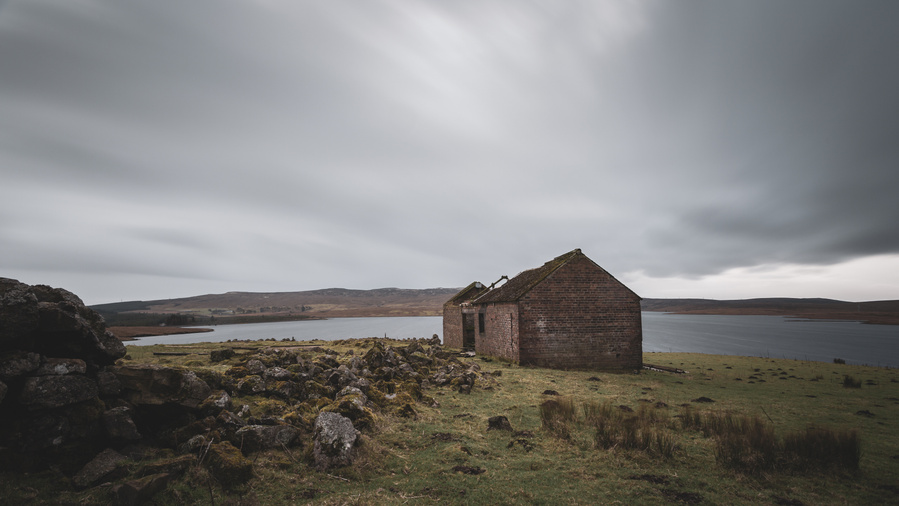 The Barn at Loch Thom
£30.00 GBP
Shipping costs will be calculated at checkout.
It was really windy the day I went out to take photographs of this barn. I decided to use the conditions in my favour to capture a long exposure image. The changeable weather got the better of me after this shot though as it started raining and I couldn't keep the filter in front of the lens dry any longer. It was only a short window of opportunity, but I like the way the tumbledown wall leads down to the barn and then the angle of the barn leads the eye across to the far side of the loch, with the movement of the clouds blown by the wind above.
All of my prints are made using the highest quality materials.
"The Barn at Loch Thom" is printed using Lucia Pro pigment inks and 300gsm cotton based satin matte fine art paper, allowing beautiful tonal reproduction and having museum quality archival properties.
Only 25 prints in each limited edition will be made. Each will be signed and numbered, and comes with a certificate of authenticity.
Small (image size 12" x 7" approx) Unlimited print £30

Medium (Image size approx 18" x 10") Unlimited fine art print £75
Large (Image size approx 22.5" x 12.5") Limited Edition fine art print £150
Please allow up to 14 working days for delivery of prints within the UK. International orders may take a little longer.